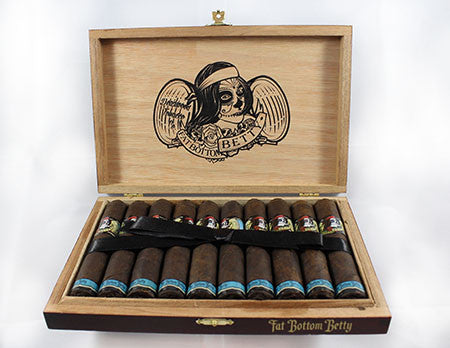 Wrapper: Nicaraguan
Binder: Nicaraguan
Filler: Brazilian, Honduran, Nicaraguan
Country of Origin: Nicaragua
Cigar Strength: Medium 
SAVE 30% ON EVERY BOX!
Distributed by Drew Estate, the Deadwood features many of the same characteristics as the Acid cigars. The Deadwood features a different, yet still very sweet blend in a richer-bodied cigar. Think dark chocolate as opposed to milk chocolate.
Deadwood features a dark,oily Nicaraguan wrapper and binder wrapped around a filler blend of Brazilian, Honduran and Nicaraguan leaves.
The smoke is very sweet with hints of earth, spice, ceder and caramel. You will find the aroma hearty and pleasing with an abundance of smoke.
---
Share this Product
---
More from this collection