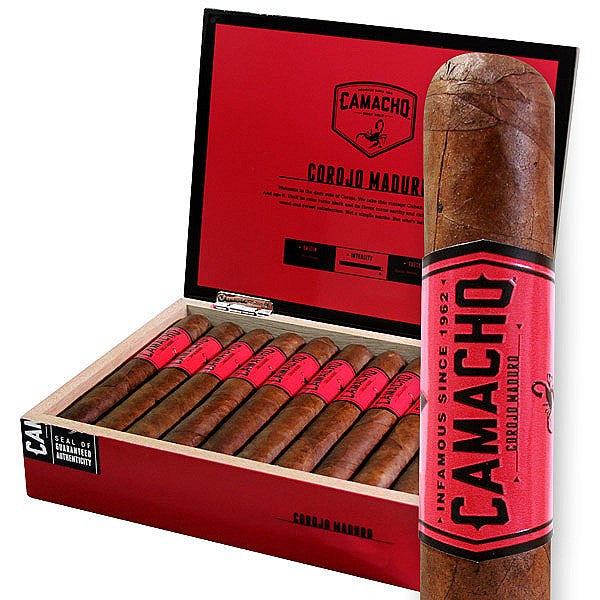 Wrapper: Honduran Corojo
Binder: Honduran Corojo
Filler: Honduran Corojo
Country of Origin: Honduras
Cigar Strength: Full-Bodied
Camacho Cigars was founded in 1961 by Simon Camacho and acquired by the Eiroa family in 1995. Now made by Davidoff, Camacho Cigars is based out of Danli, Honduras and specializes in authentic handmade Cuban seed cigars.
Back in the late 1990's Camacho was the first company to promote and make cigars using authentic Corojo tobacco. They were among the first to create the buzz and craze for fuller-bodied cigars. The Camacho Corojo features a medium to full-bodied blend finished in Corojo wrapper grown on their farms in the Jamastran Valley. The tasty and deep rich flavors of Corojo give this cigar an added kick creating a hearty, yet extremely smooth smoking experience.
---
Share this Product
---
More from this collection