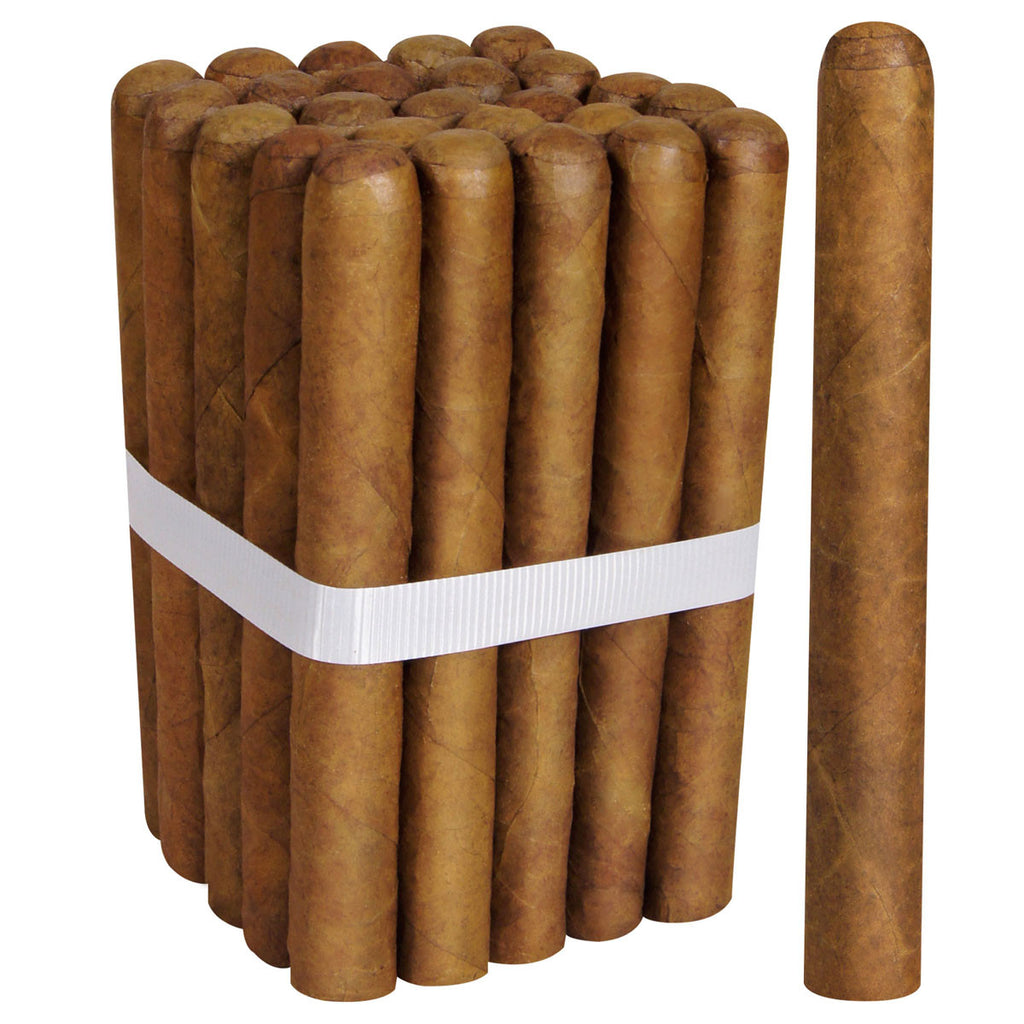 Wrapper: Ecuadorian Connecticut
Binder: Nicaraguan
Filler: Nicaraguan, Honduran, Dominican
Country of Origin: Little Havana, Miami
Cigar Strength: Medium 
HAND MADE IN LITTLE HAVANA, MIAMI
BY THE FAMOUS  EL TITAN DE BRONZE FACTORY!                                                                                                                                                                                                  
We reintroduced this cigar in anticipation of our 30th Anniversary. It now features a glorious Connecticut Shade wrapper that exudes flavor and creaminess. Think of the wrapper as a cross between the Cuban Hoyo Epicure and the Cuban Partagas D; It's that good!
Back in 2001, I had the pleasure of taking a five day trip to Cuba authorized by the Sate Department. The day before our flight to Havana, I stumbled across this little factory in Miami where they practically held me hostage until I would try their cigars. I fell in love with them immediately.
Robust and exploding with flavor, they were magnificent to the touch with their oily, deep, and smooth wrappers. We made an arrangement with them to buy a percentage of their production every month and offer them under our own banner.
The tobaccos are aged for three years before rolling. After rolling, the cigars are placed in an aging cold room for an additional three to six months. The quality and care are magnificent as this factory only employs 10 full-time, experienced rollers.
These Cuban-style classics will remind you of the cigars that you can only buy overseas. Straight from the factory to our front door once a month. No banding, no cello, no boxing, no middleman, no sitting in a distributor's warehouse! Just perfect, factory fresh cigars.
From the aging cold room, to us, to you. 
---
Share this Product
---
More from this collection